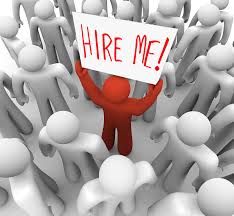 Twelve years ago, at an annual pro-life student symposium in Toronto, I had the privilege of sitting under the tutelage of pro-life apologist Scott Klusendorf. After leaving us rapt with awe over the simplicity of making a solid yet secular pro-life defense, Scott further impressed us with the importance of considering full-time pro-life work as a career choice. I'll never forget his words*:
"There are more people working full-time to kill babies than there are working full-time to save them. That's because killing babies is very profitable, while saving them is very costly – so costly that large numbers of people who say they are pro-life are not lifting a finger to stop the killing, and those that do lift a finger do just enough to salve the conscience, but not enough to actually stop the killing."
I believe Mr Klusendorf is right about this. Most pro-life action is undertaken part-time, often by stay-at-home mothers and grandmothers, whereas abortion advocates have doctors and paid professionals, politicians, judges, lawyers, and university professors all working to propagate abortion ideology and ensure that it remains on demand. The rest of us (and by that I mean we who regularly engage the issue, say nothing of the hundreds of thousands who are pro-life in ideology but never speak or think of it unless explicitly asked) unite a few times a year for a March for Life or a Life Chain, or to attend a pro-life conference with like-minded friends. But how many of us pro-life faithfuls are involved in actual activism on a regular basis? Do we treat abortion like a hobby? Something we can devote a few hours to, here and there?
"Those that do lift a finger do just enough to salve the conscience, but not enough to actually stop the killing." Could this be true? I know I feel so zealous after attending a pro-life event, but I often ask myself: am I really doing all I can do to change minds in the culture at large? How easy it is to fall into a habit of simply blogging and talking to one another! We reason that we're making a difference because, after all, we do the occasional debating with abortion advocates on Facebook or Twitter, and perhaps we even have the occasional dialog with pro-choice friends or colleagues. But do our efforts match the intensity of the abortion death toll around us?
With approximately 44 million global abortions occurring annually, that means that every single day, more than 120,000 developing human beings beginning their lives in a position of utmost dependency just like you began yours, are being denied their opportunity at life. Every. Day. Are we acting like it? In North America alone, it's about 4000 per day. Every. Day. Are we who got to live and who know this killing is wrong doing everything we can? I'll wager we all could do more. And that's why I've decided to make Mr Klusendorf's challenge my own. And it's why I'm passing it on to you.
I launched Pro-Life Humanists with the intention of ultimately building a fully-funded pro-life organization that atheists can work in. (Read this post to learn how too many pro-life organizations won't hire atheists)
I'm asking you to consider doing one of two things:
1. Consider a full or part time career as a pro-life advocate. Join me in making it your job to become as thoroughly equipped and trained to defend the pro-life position as possible. Join me in taking the pro-life message back out into the atheist community where it's not often heard.
2. "Hire" one of us. If you can't make a career of pro-life work, you can become the collective employer of those who aspire to do so. A team of 100 people funding $30/mth, 60 people donating $50/mth or 200 people donating $15/mth can collectively hire (at a baseline survival level) one person to be their full-time voice for the voiceless. There are many funded pro-life organizations out there, let's make sure there's at least one where atheists can work!
We're starting small and we're part-time volunteers for now, and of course we'll need to fund the organization too, since one of the main purposes of Pro-Life Humanists – flying to atheist conventions to dialog one-on-one with our peers – will require at least $2000 – $3000 per event, but I'm letting you know this is on the radar and you – especially if you're a pro-life atheist who has wanted to be more active but didn't know what you could do – are a part of this. Please be a part of this. There are so few of us and this work is vital!
I want to hear from you. Please click below or send me an email at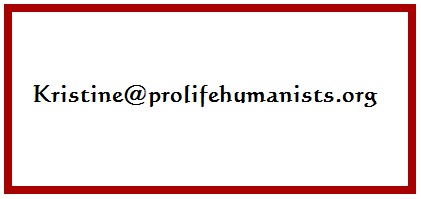 … and let's chat about how you can be involved. No one is holding the door for pro-life atheists – not the majority of our atheist peers and not the majority of mainstream Christian pro-lifers. It's up to me and it's up to you.
—-
* Gregg Cunningham, director of Center for Bioethical Reform first spoke those words to Scott himself, prompting Scott to leave his job as a pastor and pursue full-time pro-life work.
Read More